A Sensory Symphony
Experience a lavish evening of art, elegance, and gastronomy. The renowned Blue Penny Cellar will transform into an artistic haven, showcasing exquisite sculptures and paintings from both local and global talents. As twilight sets at 7:00 PM, guests are invited to indulge in a "Soirées Bons Vivants" styled dinner, perfectly paired with select wines.
Elevating the night's allure, Shay Hewett will orchestrate an exclusive auction post-dinner. We invite our esteemed guests, especially those with a discerning eye for art, to engage in this auction, sourced from elite galleries.
Don't miss our exclusive wine and art symphony!
Mark the date:
28th Oct 2023

Time: 19h00
Venue: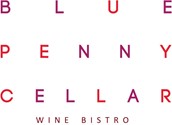 Menu
Hot & Cold canapé
---
Live station
Oysters and sea urchin on ice
Cold cuts and homemade crusted pie
Iberian ham on the slicer
Pan con tomato
Cheese station
Special bread, marmalade and home-made chutney
---
Main course
Piece of Angus beef from our butcher, smoked purée, short juice
---
Dessert
Clafoutis tart with raspberry
Brownies alunga
Mango macaroon
Entry: 6500 MUR per person
Featured Artists: With the participation of Mauritian & international artists. To be unveiled soon! Stay tuned.

Thank you for using our online concierge, your request has been completed successfully.
An email will be sent to {{ data.personalDetails.email }}
Back to hotel